Gingerbread Village at The Westin Bonaventure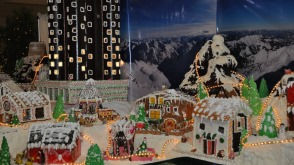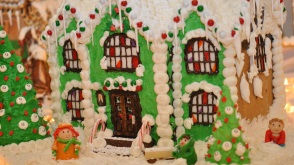 These delicious creations are displayed in the lobby of The Westin Bonaventure Hotel. Come join the celebration and make it a family holiday tradition!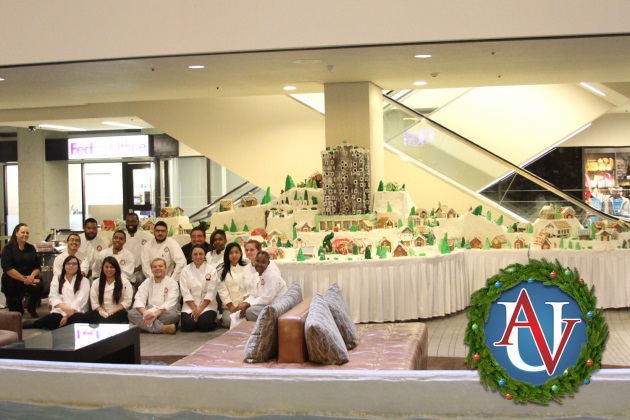 Designed & Created by The University of Antelope Valley Culinary Institute Students
Each student volunteered an average of 100 hours from the start of November which totals about 1600 labor hours collectively. Students volunteered Monday through Saturday for about 4 – 6 hours a day.
Student hours:
In total about 200 structures were made but only 90 were used due to limited space. The current Guinness world record for largest gingerbread village is held by John Lovitch with 1102 houses. This record was set on November 17th 2015. In 2016 we will attempt to break the world record here at the Westin Bonaventure Hotel.
The University Of Antelope Valley Culinary Institute's baking and pastry department would like to say thank you to The Westin Bonaventure Hotel, Andreas Nieto, Chef Demarco Ellis, Chef Carlos Borjorquez and the entire staff of the Westin Bonaventure hotel for this excellent opportunity and annual tradition we have established over the past five years. We look forward to working together again to put on this marvelous display in the years ahead.
Donations by: King Henry's Snack Company