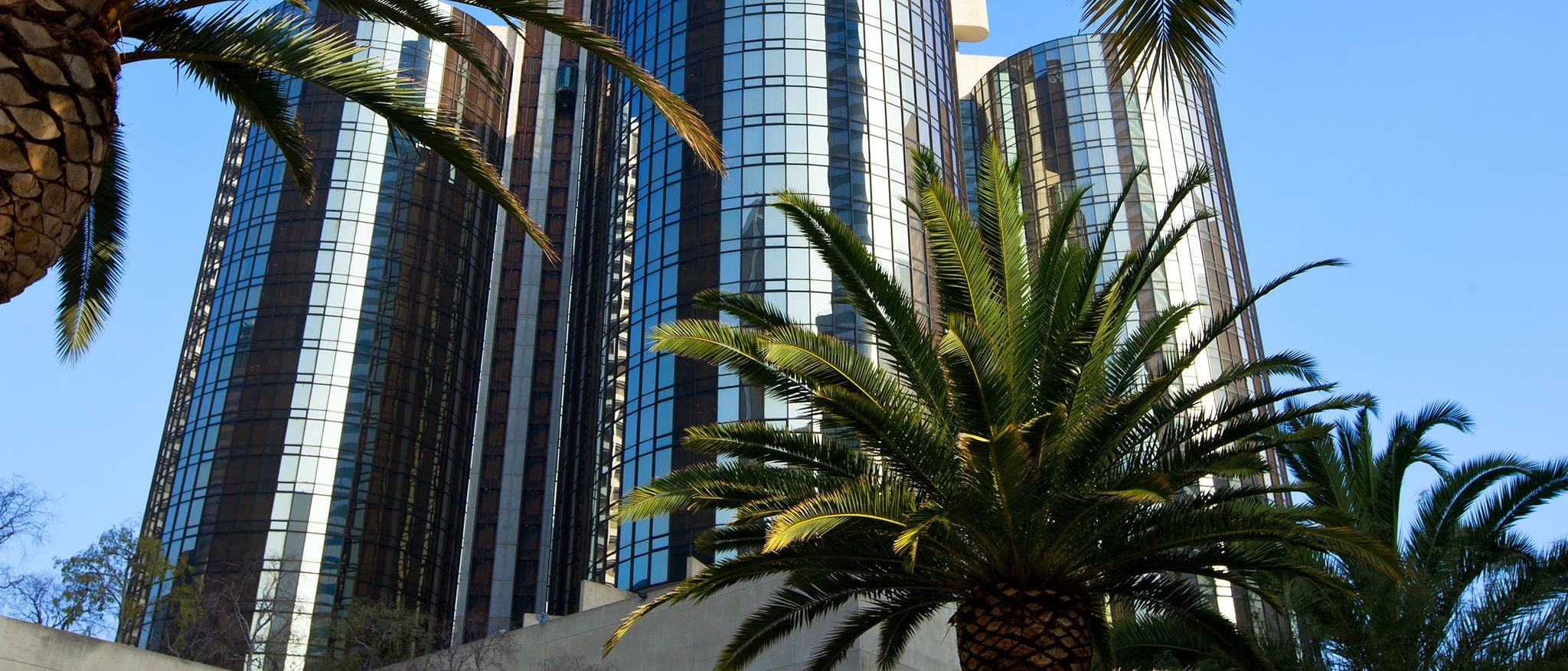 An architectural landmark comprised of sleek glass towers, The Westin Bonaventure Hotel and Suites has become an international symbol of Los Angeles. As one of the most photographed buildings in the world, The Westin Bonaventure Hotel and Suites is widely recognized as a masterpiece in contemporary hotel design. Construction began in 1974, and was completed in 1976. The 34th floor of the Westin Bonaventure is home to a revolving cocktail lounge; where one can unwind while gazing at commanding views of the city. This magnificent hotel was designed and built by the Portman Cos., headed by John Portman the architect.

The Westin Bonaventure Hotel and Suites has been featured in many movies and television series over the years including: Buck Rogers in the 25th Century, This is Spinal Tap, In the Line of Fire, Nick of Time, True Lies, Midnight Madness, Showtime, Hard to Kill, Chuck, and was destroyed due to special effects in Escape from LA and Epicenter. It has also been showcased in episodes of CSI, the films Mission Impossible III and Hancock.

Often referred to as a "City-within-a City," the hotel features a six-story atrium with myriad specialty boutiques and international restaurants, 1,354 guest rooms and suites with spectacular city views, and over 110,000 square feet of meeting space, including the largest hotel ballroom in Los Angeles. Here, we have consistently gone to great lengths to provide the ultimate urban oasis.
Discover first-class luxury and style at this landmark address. Book your Los Angeles accommodations online today for the best rates. Guaranteed.