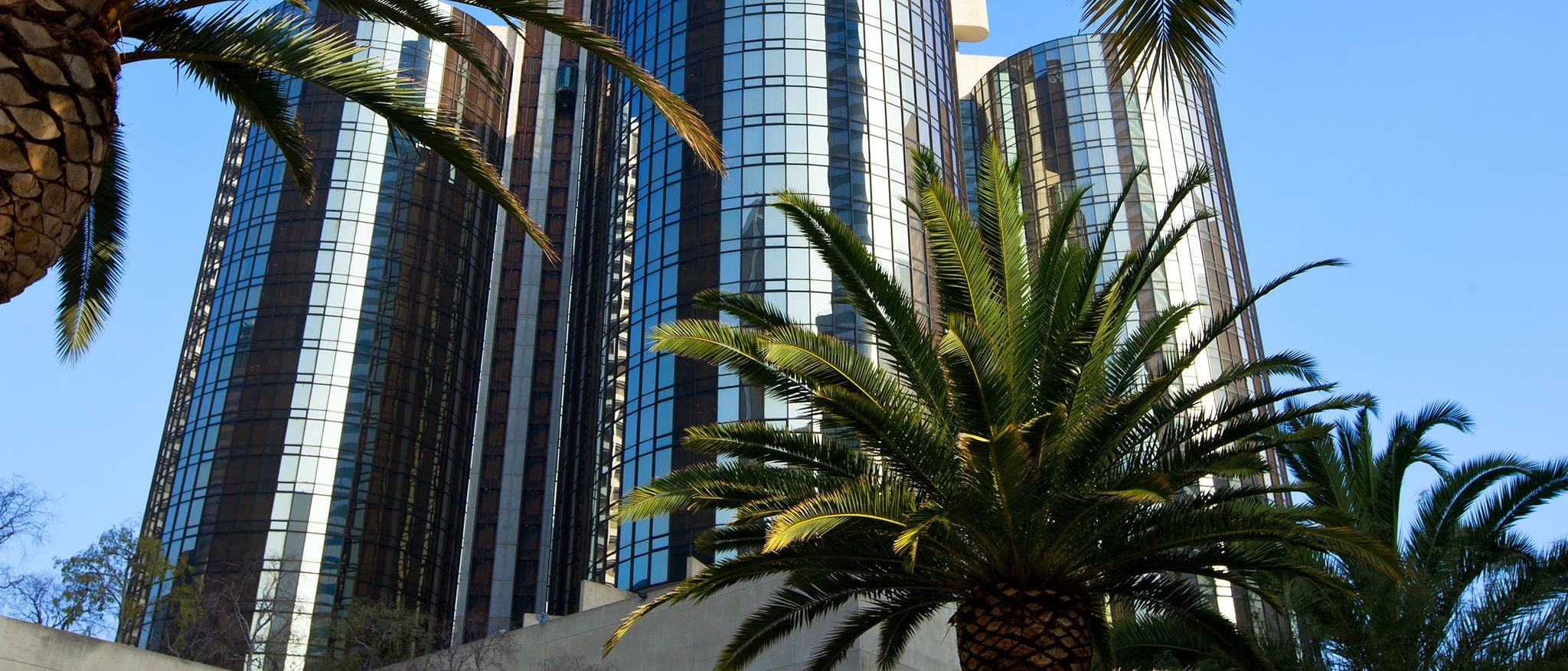 Help Us Give Back, And Stay Green In The Heart Of LA
The Westin Bonaventure Hotel & Suites is proud to be LA's first hotel to reach the environmental standards set by Green Seal, as we work to make Los Angeles a greener and healthier city. See firsthand what we're doing to ensure a better environment as we reduce our carbon footprint through recycling programs, energy conservation and management, water conservation, and more. The Westin Bonaventure continuously seeks to achieve a clean, healthy, safe, and sustainable environment for our guests, the community, and future generations. Join us as we implement new eco-friendly policies and changes, including:
Recycling Program
Composting of Food Waste
Purchasing in Bulk
Environmentally and Socially Sensitive Purchasing Policy
Waste Minimization Disposable Food Item Reduction
Energy Efficient Equipment
Conserving Electricity, and Natural Gas
Lighting Retrofit (energy savings)
Equipment Preventative Maintenance
Light Sensors
Water Conserving Fixtures
Towel and Linen Reuse Program
Biodegradable washing detergent, laundry detergent
Non –Phosphate, non-toxic cleaning products
Minimize the use of VOC Off-gasing Products
Use of Environmentally Responsible Service and Goods Providers
Widely regarded as a "city-within-a-city," The Westin Bonaventure Hotel has gone to great lengths to create the ultimate urban oasis. Discover first-class luxury and style at this landmark address. Book your hotel reservations online today for Our Best Rates. Guaranteed.