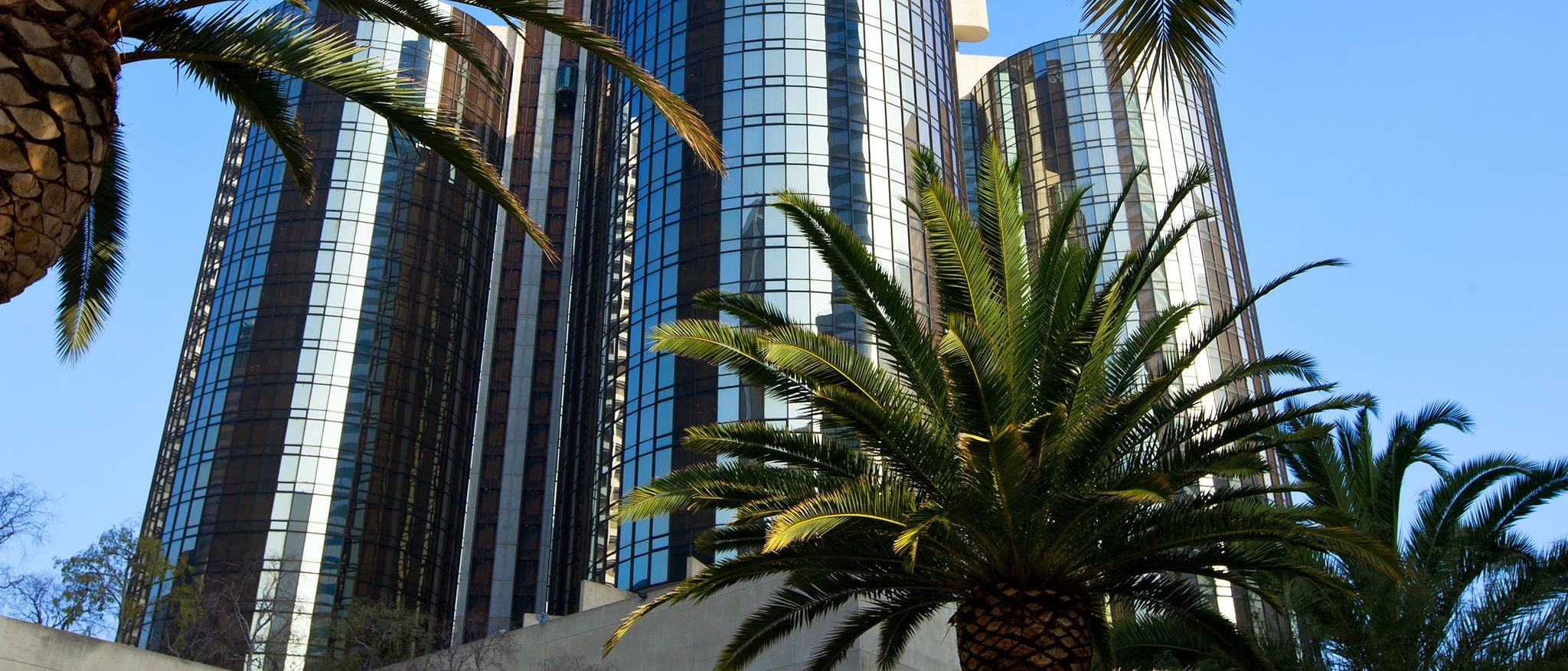 Ideally situated in the heart of Los Angeles, The Westin Bonaventure Hotels & Suites is just minutes from the University of Southern California (USC) and its campus attractions, including the California Science Center. Our hotel near USC is just 4.3 miles from campus where the California Science Center, IMAX theater, Exposition Rose Garden, and more are located. Stay at our hotel near USC and enjoy easy access to nearby attractions, including:
California Science Center: Explore the fun and informative exhibits at the California Science Center at Exposition Park. Free to the public and open 362 days per year, the Science Center's permanent exhibition galleries feature more than 100 hands-on, interactive exhibits that teach everything from the Earth's ecosystem and biological processes to ingenious inventions and space exploration.
IMAX Theater: The IMAX theater at the California Science Center features a 7-foot, 3-D IMAX screen that brings science to life in front of your eyes. Click here for current family-friendly movie showings.
Rose Garden at Exposition Park: Stop and smell more than 200 varities of roses at the sunken Rose Garden at historic Exposition Park. The garden plays host to numerous weddings and special events throughout the year and has been featured in many movies and TV shows. Open daily from 9 a.m. to sunset, March 16 through Dec. 31.